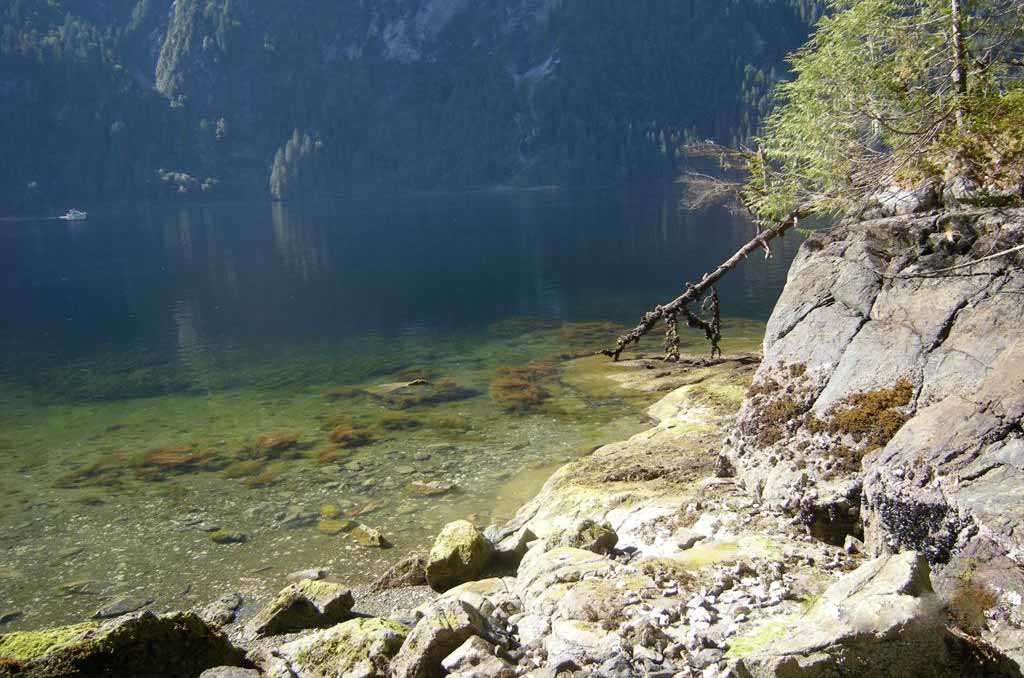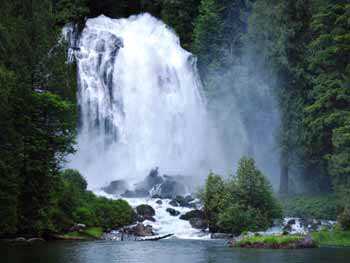 Princess Louisa Inlet, BC

Princess Louisa Inlet is a natural wonder that is a must see. It is absolutely stunning!

A visit to Princess Louisa Inlet is like completely surrounding yourself by magnificent waterfalls. In fact North America's highest water fall is within Princess Louisa Inlet. James Bruce Falls cascades 2,755 feet down a shear granite rock face which then turns into the world renowned Chatterbox falls which empties into the ocean.

In 1919, James F. MacDonald ("Mac") saw Princess Louisa Inlet for the first time. He purchased some 45 acres at the head of the Inlet in 1927 and built a lovely log cabin. He offered hospitality to all who came through the years. He rejected an offer from someone who desired to purchase his land in 1953 for $400,000, a fortune back in those days. Instead he gifted his property to the Boaters of the Pacific North West and kicked off a conservation project within the inlet to protect the area for future generations to come. Global Conservation Mountain Bike Club is proud to carry on the protective tradition of this land!

In 1964, when the British Columbia Parks Department declared the entire Inlet a recreation area, the Society Board decided, with Mac's blessing, that the property should be turned over to the Parks Department to become a Class A Marine Park.

In 1972 Hamilton Island, about midway up the Inlet, 30.5 acres of low-level land behind the is land and a couple of other small islands and rocks totalling 43.5 acres became available. In or der to preserve this part of the Inlet in its natural state, the Society moved promptly to acquire this property. With the help of several Society members interested in preserving the Inlet in its natural state and avoiding encroachment by commercial interests, temporary financing was arranged through a campaign to raise the money over and above regular annual dues. The islandhas been renamed, MacDonald Island.

Steeped in land conservation history, soon this treasure will be able to be explored and appreciated by mountin bike, bringing a new perspective to be carried on and shared.